FFC chapters meet in various locations worldwide. This in itself takes many forms, from organised meetings to casual coffee after work, taking every opportunity to invest in each other wherever and whenever we can. FFC have many arranged events throughout the year. Look at our Events page or if you are located close to one of our Chapters drop the local contact an email with your expression of interest. You can get involved in many areas from local Chapters/Small Groups to International Missions such as our Emergency Relief Teams (ERT) or Training Trips.
Chapter Focus around the FFC International Ministry, this month is

Great news to our faithful followers of Jesus Christ, Firefighters For Christ now offers virtual Chapter meetings. Our Chapters have always been an important part of our ministry, but we don't have Chapters in every area we have members. Virtual Chapters are now a way to bridge that gap.

Chapter meetings are a great time to fellowship together and grow in Our Lord. It is a space to come together to share our victories and our struggles. We support each other with the Word of God, testimony and prayer. We may have a devotional or a short teaching with discussion as we encourage each other.



Greetings FFC family! I'm sure that many of you firefighters out there have Wellness Programs or Employee Assistance Programs (EAP) that help you and your families in times of personal difficulty or crisis. We at FFC have long desired to provide a sort of faith based EAP to the firefighter family. Well, today Firefighters For Christ International is proud and excited to officially announce to you our new partnership with the Biola University's Center for Marriage and Relationships (CMR) to provide you with the vital resources you need to build healthy, Christ-centered relationships. CMR is not just about providing resources to help in all types of relationships, but, also help with mental health, behavioral health, chemical & substance abuse, addictions and more. Just click on the link below and begin to access all the free resources available to you on the CMR website. If you're in need of further help, click on the "Contact" button to connect with a CMR counselor and let them know you are a fighter and part of the FFC family.

Emergency Relief Team Recent Deployment
19th - 26th Oct 2020- Hurricane Laura

Watch out on our Facebook page for updates on any Emergency Relief Deployments: see links below.

Please continue to pray for this part of FFC Intl Ministry.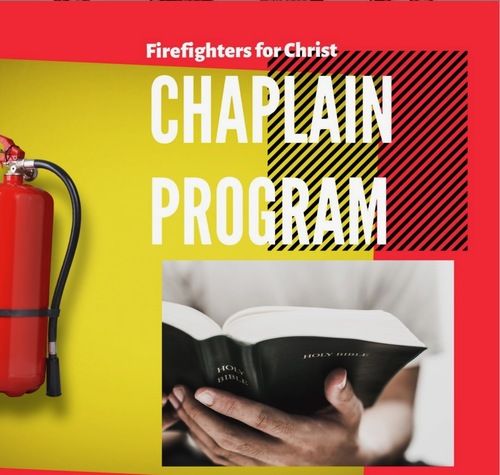 Firefighters For Christ Chaplaincy⠀⠀⠀⠀
Firefighters For Christ volunteer chaplains are trained FFC members, who God has called to provide spiritual care from a biblical perspective to firefighters, fire departments and other first responders. ⠀⠀⠀⠀
⠀⠀⠀⠀⠀
This program will provide chaplain services to fire departments, firefighters and their families and disaster sites when requested. ⠀⠀⠀⠀⠀⠀⠀⠀⠀
⠀⠀⠀⠀⠀⠀⠀⠀⠀⠀⠀⠀
⠀⠀⠀⠀⠀⠀⠀⠀⠀
If you believe God is calling you to this ministry or you have questions, please fill out the inquiry form online and a member will be in touch. ⠀

Or

If you require the service of a FFC Chaplain fill out the chaplain request form
Manitoba Chapter Firefighter Retreat
Firefighter Rescue for a World in Chaos
Firefighters for Christ media library resources are available to you, FREE of charge on our website provided by leading Pastors and Authors, as well as offering Bible Studies, Audio Books, Sermons, Worship Music and Children's Media.
Multiply Francis Chan / David Platt
Firefighters For Christ is excited to be able to offer this program designed to encourage continued discipleship. Consider using it at your Chapter meetings, between chapter leaders, or with a willing buddy at the station or at home.⠀⠀⠀⠀⠀⠀⠀⠀
We chose this program for its easy to follow design. It's simple and straight forward, making it perfect for new believes but full of biblical wisdom guiding even mature disciples.⠀⠀⠀⠀⠀⠀⠀⠀
Often times on FFC missions trips, many are saved, so we're excited to use it as a tool to leave with them to help them study their bibles, become a follower of Jesus (Disciple) and grow in faith.
You can read through this book or use it with the video series provided to guide you through the 24 sessions⠀⠀⠀⠀⠀⠀⠀⠀⠀⠀⠀⠀⠀⠀⠀⠀
Pray about how you can use it while you "go forth and make disciple of all nations" ⠀⠀⠀⠀⠀⠀⠀⠀⠀
The Naked Truth About Pornography
Pornography: How Do We Fight Back